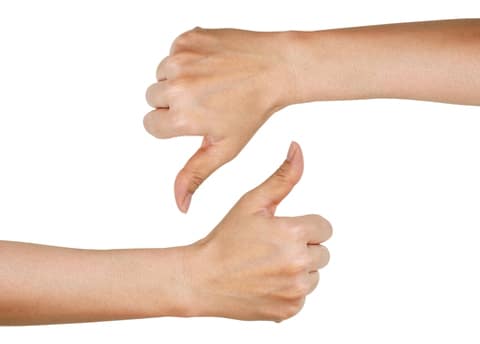 The Power Of Online Reviews
Reviews are a powerful influencer for future prospects.
Many organizations are yet to embrace the power of online reviews – either out of fear or simply regarding them as irrelevant to their business. The truth is, many people rely on reviews to separate the facts from the sales pitch and get a more accurate view of a business – so if you're not actively encouraging and managing online reviews, you're missing out. Big time. Luckily, Online Marketing Dashboard makes the process easy. From one place, you can quickly find recent reviews and, importantly, respond.
Here are some tips to gain more reviews:
Ask! Add a small reminder to customers to leave a review.
Make it easy for them – many local listings will have an fast method for leaving a review.
Respond to reviews as fast as possible.
When dealing with a bad review, remember that the prime goal is to resolve the issue – achieving this can completely turn a bad review around.
As marketers, it is important to understand consumer usage and attitudes towards online reviews. The latest statistics and trends, which have been compressed into an infographic by Invesp, show that 90% of consumers read online reviews and 88% of them trust the online reviews as much as personal recommendations. In other words, more people read reviews as part of their pre-purchase research before buying a product or service.
It is also interesting to note that excellent reviews on your website can influence customers to spend more. According to Marketing land, customers say that they are likely to spend 31% more if they read excellent reviews. Moreover, 72% of customers say they trust a business more if they read positive reviews about the business.
However, it must be noted that an average consumer will not just read one review and make a buying decision. 89% of consumers say they read more than 2 reviews. If we may break it down a bit, 24% read between 2-3 reviews, 32% read 4-6 reviews and 18% read 7-10 reviews. Those who read more than 11 reviews constitute 15%. Thus trust is largely dependent on the number of reviews being read. The more positive reviews you have accumulated online, the better your chances of converting more customers are.
A research conducted on yelp shows that 98% of users have made a purchase at a business they found on Yelp simply because Yelp contains customer reviews. Another interesting piece of information for marketers is that a negative review can cost you an average of 30 customers if Yelp reviews trends are anything to go by. Likewise, a one-star increase in positive reviews will result in 5-9% increase in business revenue.
For a guide to optimizing your reviews on Google, take a look here.