Rank Higher on Google with 
Creative Video Marketing
Professional Videos. Turn Key Solutions.
Connect with your consumers better than ever. Tell your story. Make use of our Top Quality Video production house and marketing ideas to quickly rank on Google. The internet and social media have changed how businesses reach new customers. Have you found a good way to brand on the internet? Video Marketing!!!
We offer the most engaging videos as a part of our turnkey video marketing solution.  When used properly, video can have an enormous effect. Dynamic content with a strategic SEO strategy delivers search results and viewers. To get started, click on the button below.

Get the Competitive EDGE Over Other Businesses!
Videos are the most effective tools to connect with your customers. Also, videos enhance SEO as marketers who use videos receive 41% more web traffic from search than those without videos. here are some more reasons why you cannot avoid videos in your website.
Customers who watch a video are 70% more likely to complete a purchase than non-viewers.
Sites with video are 53X more likely to land on first page of search results.
Video traffic will be 79% of all consumer internet traffic by
2018.
Need Examples? Here are Some

AWESOME 

Videos.
Sign up with us. We'll get in touch with you to understand your business and requirements. Our team will assist in developing your objectives and develop strategies.
Have you found a good way to build your brand on the internet?
Our marketing team will shoot, Edit and Optimize your video based on your objectives. We'll provide a turnkey solution that includes writing scripts, graphics, images, royalty free background music and professional vioce-over talent and video conversion.
At OMD, we approach video differently. Our comprehensive strategic solution not only delivers a great product but also offers guidance on how our videos can help enhance performance on landing pages, website development, SEO, social, email marketing and Google search.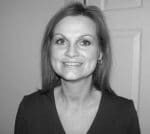 Testimonial for Video Marketing
"OMD's digital business videos have helped me to improve my traffic by more than 40%. "

Testimonial for Video Marketing
"Best. Videos. Ever! These videos have increased my sales and rate of conversions."
Interested ?

Let's get started!
Start things off with our first video, which will lay the foundation for years to come.